I have some wonderful wellness hacks for you this week! What's the first thing that comes to mind when I write these two words?
GIVING.
RECEIVING.
Do you think of what you've done for others? Gifts, holiday shopping, absorbing, eating, creating, swallowing, taking in knowledge, giving a warm greeting to a friend?
The best things in life are free.
Every day, we're giving out information, acknowledgements, our energy, parts of our spirit, and we're also taking in inspiration, words, thoughts, images and dreams.
How do we balance what we take in from this world and what we choose to give?
A good affirmation that centers me in this question is: I breathe in light, I breathe out experience.
Try it and see what happens.
What can you "take in" today?
Anyway, this resonated with me on a personal level, because I realize how much writing I've been doing, sharing my story.
But what I realized is, if all we do is share our own experience, soon we run out of it.
How to Receive:
And so this week, my intention has been purely about what I can take in from this world. How can I listen to the stories of others? What new knowledge can I gain this week? What energies can I absorb from the universe and from the beautiful world around me?
I loved giving a TEDx Talk, but it's even better to hear some others!
TED TALKS: The Ultimate Inspiration!
I want to share a bit of what I learned – about 1% of it! Here are some Ted Talks that have really changed my life this week. I'll just give you five that have inspired me, and hopefully you can pursue more yourself and share with me!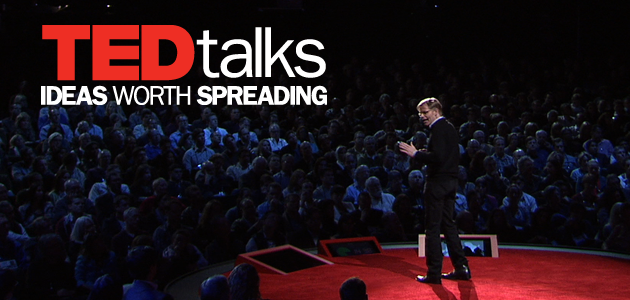 How to find the PEARL in the dirt:
How do you make it through trauma, through difficulties, or through a detour in life?
I'm sure you've heard the word Resilience plenty. People say it's the "key to making it through difficulties" or the "secret to happiness", which it can be. But how do you build resilience? What does resilience mean to you?
I'd like to answer that with this quote:
"A pearl is a beautiful thing that is produced by an injured life. It is the tear [that results] from the injury of the oyster. The treasure of our being in this world is also produced by an injured life. If we had not been wounded, if we had not been injured, then we will not produce the pearl."
-Stephen Hoeller
That's what I love about these talks – they're all about creativity, resilience, and growing through what we take in from all around us. Enjoy!
And don't forget to pick up a free guide on how to give, get and share a TEDx Talk, plus other great sharing-your-story tips!
Get it at amyoes.com/discover
Amy Oestreicher is a PTSD peer-to-peer specialist, artist, author, writer for Huffington Post, speaker for TEDx and RAINN, health advocate, survivor, award-winning actress, and playwright. She works individually with her innovative creativity coaching, business, speaking, and social media courses. As creator of her one-woman musical Gutless & Grateful , the #LoveMyDetour Campaign, which was the subject of her TEDx Talk, she's currently touring theatres nationwide, along with a program combining mental health advocacy, sexual assault awareness and Broadway Theatre for college campuses and international conferences. Subscribe to her newsletter for updates and free excerpts from her upcoming book, My Beautiful Detour, available December 2017. Get your free creativity e-book at amyoes.com/create and a free guide to getting a TEDx Talk at amyoes.com/discover.
The Gifts of Hard Times and How to Find Yours:
We build resilience by finding the gifts of trauma – the
upside
, by realizing what beautiful pearl can come from the dirty sand of trauma. We
bless our mess.
We find
gratitude.
This quote by Stephan Hoeller is always one that I've kept as a personal
healing resource.
I see the blessings of my detour every day, which have made my life incredibly beautiful, deeper and richer than it could have ever been.
Who knew that healing from PTSD would inspire me to spread messages
mental health
awareness and speak out about
sexual assault
on campuses?
Resilience in the Studio
So I decided to make art inspired by this quote, because
creativity
has truly been a way to spot the gratitude in my trauma. It has allowed me to process the
emotions
I've experienced along my
detour
, and transform them.
As always, I started by just making splotches on my canvas – no plan in mind, and as much as my inner critic wanted to chime in, I tried to shut it out and just feel my paintbrush on the canvas.
I felt the sadness I experience sometimes when I think about what I've lost in my life:
I took the quote to heart and decided to make a mini-book out of felt to share it:
I made a tiny little oyster – that wounded, healing soul which out of sand, produced a precious pearl. Behold: My oyster made out of FELT! (That makes it vegan, right?)
The final product? The beautiful pearl from an injured oyster – on canvas!
I'm proud of this piece. It is, in fact, the injured pearl produced from an oyster. It is the gift of trauma. Just like my discovery of art.
A pearl is one of the many unexpected gifts of a detour.
So today, Detourists, I ask you – what pearl will you find on your twisted journey?
If you don't know which way to go once your path has been detoured, don't worry. Just keep traveling.
Your pearl awaits.
Share yours with #LoveMyDetour so we can all cherish our injured pearls together.
I #LoveMyDetour. Now tell me why…you love YOURS!
Subscribe for more pearls along your journey, Detourist!
Learn about my creative private coaching to help you navigate those detours here.
Any speakers or theatre fans in Arizona? I'm celebrating turning 30 today, then hopping on a flight to perform my one-woman musical, Gutless and Grateful in Tucson on April 13th! I've been touring my show as the three component speaking program across the country, and also discussed it in two of my TEDx Talks. I would love for anyone to join me!Come if you're close ☺️