You all enjoyed my post listing five TED Talks that changed my life (so far) that I couldn't hold back – I have to share five more.  And believe me, there's a ton more where that came from!
But because each TED Talk is so rich with insights, I am trying to hold back all I can, in order to give you some "dream space" to take it all in.  So absorb away, my lovely, sponge-like Detourists!***
***A huge quality of a Detourist is our sponginess.  We need to be able to take in stimuli so we can best adapt to them in order to thrive.  
My Spongey Example:  To cope with not being able to eat or drink for six of the past ten years, I didn't run from my circumstances – I fully took in, like a sponge.
I decided to fill my other four senses (besides taste) and cook for my family!
Call it torture, but for me, it was a way to still have contact with food.  Without food in our lives, we just don't feel human.  I knew this all too well for far too long.  (If you go back through my blog archives from 2011, you'll see very detailed recipes – and I couldn't have a morsel!)
And now….let's say I'm as hungry as they come – for life….but mostly for FOOD!  Which is a big part of life!
Anyway, here they are – Five More TED Talks to Change Your Life.  (For Now.)
Do Schools Kill Creativity? This guy will make you laugh until you cry and think until it hurts.  This talk about creativity and learning was terribly inspiring and thought-provoking.  So much that I bought his book right away! Listen here.
The Power of Introverts:  I'm as extroverted as they come, but listening to this talk, I realized that introverts has tremendous lessons to teach us all.  And we all have an introvert inside of us!  Listen here.
The Happy Secret to Better Work: This story starts with a unicorn and ends up with an powerful message about the way we think of happiness.  It's an extremely well presented talk and those 12 minutes flew by.  Listen here.
The Unexpected Beauty of Everyday Sounds: Meklit Hadero is an amazin gmusician, but more amazingly, she has discovered the beauty int he music all around us.  ou'll definitely ear sounds differently after this!  Listen here.
The Shared Experience of Absurdity:  Have you heard of Improv Everywhere?  It's the only reason nobody flinches when once a year thousands of people ride subways with no pants on.  Watch it here – you'll understand.
The common thread in these talks?  They make us feel alive.  
What makes us feel alive?
1.) My memories. This is a picture of my bichon, Gabby.  She was my childhood dog and a symbol of my life pre-coma.  When I think of Gabby, besides thinking of a big happy fluff-ball, I also think of my wonderful childhood.
2.) Art.  No explanation needed.  When I make art, I don't think.  I just feel, and it's a wonderful feeling to feel…anything!
Sharing my art – Hampshire College even used my painting "The Day Is My Friend" as their greeting cards!
On an interesting art note: To those who have looked at art and thought "I could do that", an art curator explains why you couldn't.
3.) Getting to share my story.  You can watch a fun video here:
See more from the event here.
What makes you feel alive?
5.) It could be a card sent to another sponge-like Detourist…
A Cancer Survivor Designs the Cards She Wishes She'd Received From Friends and Family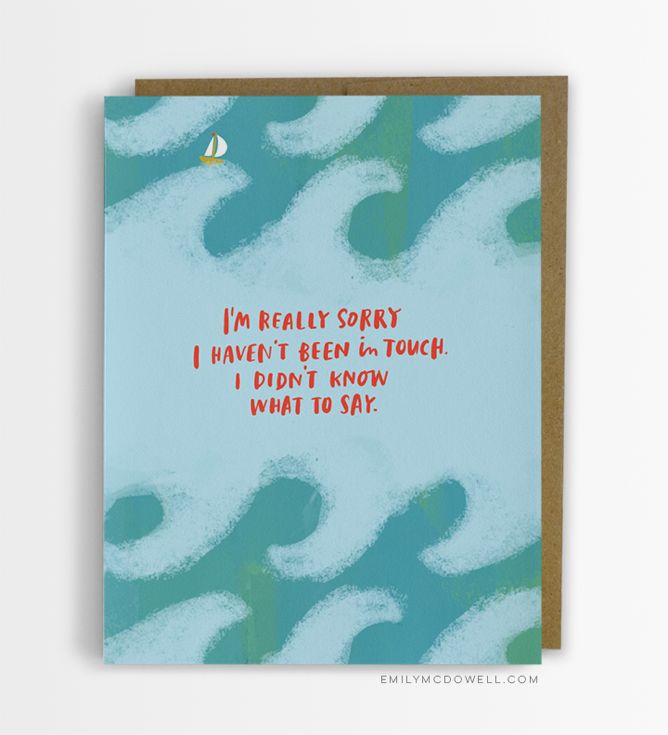 6.) Nature
7.) Being alive is wherever I feel music in my heart.
Listen to "The Sweetest Sounds" – a song I recorded at 13:
Happy Heart-Finding, Spongey Detourists…
What makes you feel alive?  Maybe it's that detour you didn't quite expect.  A Detourist looks for that twist in their path as an epic chance to "sponge" in even more unexpected sources of aliveness!
Be sure to share the gifts of your detour with me and with all of us here.
Learn how #LoveMyDetour is spreading compassion and encouragement 'round the world:
View my Flipboard Magazine.

Subscribe for more inspiration to "sponge" in…