"Walk as if you are kissing the Earth with your feet."
? Thích Nh?t H?nh, Peace Is Every Step: The Path of Mindfulness in Everyday Life
This was one of many lists I created every night in the hospital.  I'd make myself think of something I was grateful for from A to Z, even when I hated my circumstances.  By rummaging through my angry and frustrated thoughts, eventually, some positivity submerged.  By the time I reached "Z", my life had not changed dramatically, but my thoughts had.
You don't need a set of fancy paints to create art, and you certainly don't need a fancy hardcover journal to start a grateful list.  Take a blank page, letter it A to Z from beginning to end, and just start.  It doesn't have to make sense.  Some words can be a bit of a stretch.  I'll even let you do thinks like "x-citement" or "quanberry juice."  It's just to get your head in a different place.
And sometimes, when your head's in a different place…
Your body will be too….
When I head to Kansas City on September 18th, I'll be leading a workshop all about finding gratitude in the oddest of places – like the ICU – or anywhere.  I'll be performing Gutless & Grateful, and having an interactive segment with worksheets to get the audience thinking about what gratitude means to them.
Where's the craziest place you can find gratitude today?
The Power of our Stories 
You might wonder how I'm using Gutless & Grateful as a motivational tool, leading workshops, and trying to help people based on a very unique experience.
But performing the show has taught me something very important – every story we hear makes us stronger. Stories make us think differently.  And there is strength in thinking, seeing and doing  things differently.
What has inspired me the most about performing my show is getting to hear such amazing stories from others.  My story may have "shock-factor", but the lessons are universal.  Who doesn't feel loss, hurt, disappointment, frustration?
This was a song I wrote (not in my show – this is for another project of mine – still under wraps!) about dealing with uncertainty.  I compared the anxiety I felt waiting for the circumstances in my life to waiting for the winter to pass and snow to melt.  That is the beauty of metaphor.  Through a larger vision, we can relate with our own unique stories.
That is the power of storytelling.  Everyone's story is different.  But we all can relate to emotions.  If you're human, you've felt sadness.  You've felt hunger, pain, joy, loss, .
If you're a human on this earth, you've felt life.  Look all around you, and you'll see life growing, dying, changing and regenerating daily.
And THAT is something we can all be grateful for, right?  That even though we're dealing with difficult times, we are not alone.  We never have been.
As I contemplate the next steps I wish to take in my own personal journey, my own beautifully messy detour, I find myself wondering how to best share my story and have it help others.
Then I think about some of my favorite movies.
Disney movies – I'm not a lion, or king, I don't live under the sea, transport myself in a magic pumpkin, or have 101 dalmations.
But I've felt betrayal.
I've looked for hope in the oddest of places.
I've lost hope.
I've been so angry I haven't even known what to do with myself.
I've felt love when I thought I couldn't feel at all.
I've felt fear.
I've felt bravery
I've felt life.
I can't really compare Gutless & Grateful to a Disney movie, but I can say this:  We all have ebbs and flows in our lives – our peaks and valleys.  My story, your story, our stories – they're all the same.  The specifics are not the importance in the end.  What's important is that we keep telling them.
Just hearing someone else's story makes us feel the same pain or joy that they have experience.  It's sharing them that makes us stronger.
That's how we know we're not alone.
Gutless & Grateful is a story.  You have a story too.
Our stories make us stronger.  So today….read a good book.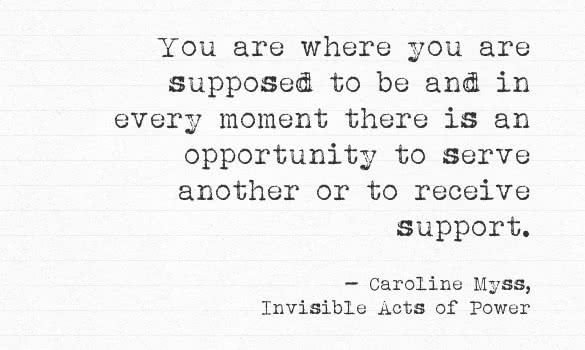 *or if you want to bring Gutless & Grateful to you, stop by over here!
For a weekishly update, art, events, extra writings, worksheets, and inspiration…
And don't forget to check out this week's installment of my August Art Challenge!  How can you not?  It involves butter…(?)